Thanks for your patience while I took a sabbatical! I'm back and just want to share what shows I've been binging (and a few I'm excited about).
Hulu: (in alpha-order)
Bones: Forensic anthropologist Dr. Temperance "Bones" Brennan and cocky F.B.I. Special Agent Seeley Booth build a team to investigate murders.
Boston Legal: Alan Shore and Denny Crane lead a brigade of high-priced civil litigators in an upscale Boston law firm in a series focusing on the professional and personal lives of brilliant but often emotionally challenged attorneys.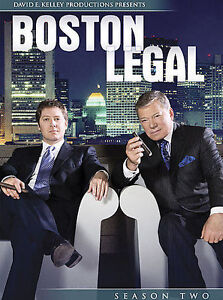 Children's Hospital: Childrens Hospital (originally titled Children's Hospital as webisodes) is an American dark comedy television series and web series that parodies the medical drama genre, created by and starring actor/comedian Rob Corddry.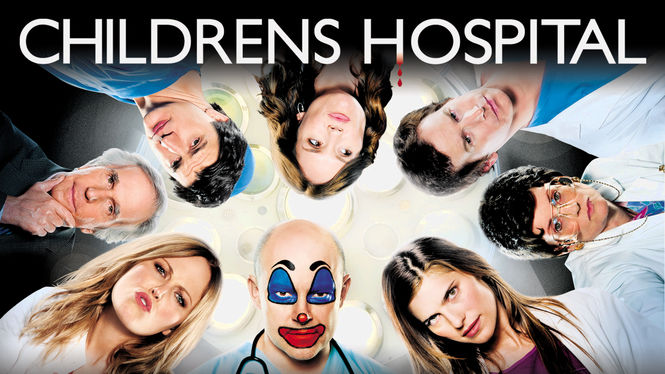 Claws: Five manicurists at the Nail Artisans salon of Manatee County, Florida enter the traditionally male world of organized crime when they begin laundering money for a neighboring pain clinic and eventually work their way up to controlling their own criminal empire.
Dave: Centered on a neurotic man in his late twenties who has convinced himself that he's destined to be one of the best rappers of all time. Now he must convince his closest friends, because with their help, he actually might convince the world; based on the life of rapper and comedian Dave Burd, known as Lil Dicky on stage.
Dollface: The series follows a young woman (Kat Dennings) who – after being dumped by her longtime boyfriend – must deal with her own imagination in order to literally and metaphorically re-enter the world of women, and rekindle the female friendships (with Brenda Song and Shay Mitchell) she left behind.
Cake/ Drifters: Drifters is a season that I'm enjoying of Cake. The episodes of the series consists of multiple short subjects, both live action and animated. Each episode contains a season length "anchor" miniseries with various other shorts filling out the remaining time. The first season has been described by the creator as similar in tone to 500 Days of Summer with the second season having a more traditional comedy vibe.
Filthy Rich: A southern Gothic family drama in which wealth, power and religion intersect – more correctly, collide – with outrageously soapy results.
Gameface: Marcella is an aspiring actress recovering from a relationship break up. Despite her optimistic attempts, and with help from her friends, therapist and driving instructor, she is unable to get her life back on track.
Prodigal Son: The series centers on Malcolm Bright, a profiler and FBI consultant, whose father, Martin Whitly (Michael Sheen), is the infamous serial killer known as "The Surgeon".
Netflix: (in alpha-order)
Blacklist: Raymond "Red" Reddington, a former US Naval Intelligence officer who had disappeared twenty years earlier to become one of the FBI's Ten Most Wanted Fugitives, surrenders himself to FBI Assistant Director Harold Cooper at the J. Edgar Hoover Building in Washington, D.C. Taken to an FBI "black site," Reddington claims he wishes to help the FBI track down and apprehend the criminals and terrorists he spent the last twenty years associating with: individuals that are so dangerous and devious that the United States government is unaware of their very existence.
The Chef Show: The Chef Show features director, actor Jon Favreau and chef Roy Choi as they, experiment with their favorite recipes and techniques, baking, cooking, exploring and collaborating with some bold-face names in the entertainment and culinary world.
Good Witch: The series follows the residents of (the fictional town) Middleton, including Cassie and her daughter Grace as they welcome Dr. Sam Radford and his son to town. Cassie and Grace share a gift of enchanted insight and magical intuition.
Gray's Anatomy: The series follows the life of Meredith Grey, the daughter of esteemed general surgeon Ellis Grey, starting from her acceptance into the surgical residency program.
Greenleaf: The show follows the unscrupulous world of the Greenleaf family with scandalous secrets and lies, their palatial family mansion compound, and their sprawling Memphis megachurch with predominantly black members.
La Reina del Sur: (in Spanish, novela) Teresa Mendoza begins her adventure as a humble young woman in love with a pilot employed by the Mexican cartels. When they execute her boyfriend, Teresa flees, desperate to avoid the same fate. Her escape takes her to the south of Spain where she tries to start a new life.
Mindhunter: Mindhunter revolves around FBI agents Holden Ford and Bill Tench, along with psychologist Wendy Carr, who operate the FBI's Behavioral Science Unit within the Training Division at the Academy. They interview imprisoned serial killers to understand how they think, with the hope of applying this knowledge to solve ongoing cases.
Sweet Magnolias: It's the story of three friends, known as the Magnolias, who live in a small town and help each other in the many struggles they face.
The Vampire Diaries: It follows the life of Elena Gilbert Nina Dobrev) as she falls in love with a 162-year-old vampire named Stefan Salvatore. Their relationship becomes increasingly complicated as Stefan's mysterious older brother Damon Salvatore returns, with a plan to bring back their past love Katherine Pierce (ALSO Nina Dobrev), a vampire who looks exactly like Elena.
Virgin River: Virgin River follows Mel, who answers an ad to work as a midwife and nurse practitioner in the remote California town of Virgin River, thinking it will be the perfect place to start fresh and leave her painful memories behind.
*If you enjoyed any part of this post, please consider liking it. If you loved it, please consider following me on WordPress. I also love comments including questions, advice, or a review of the post itself. Thank you for reading and best of luck in your adventures.*